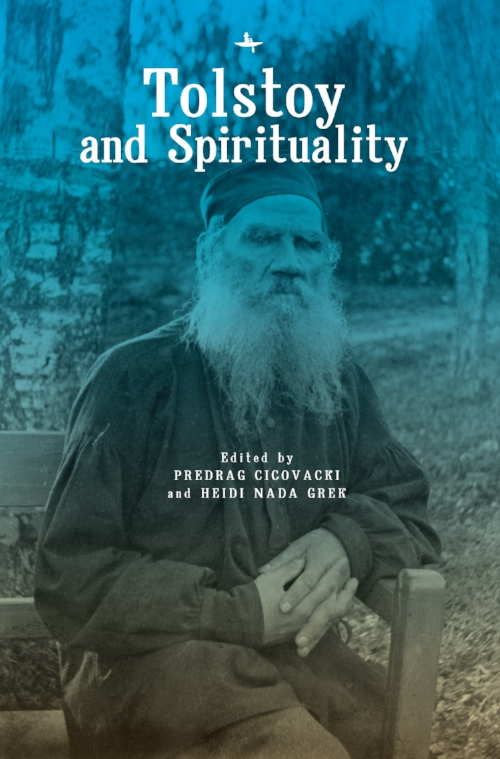 Tolstoy and Spirituality
Edited by Predrag Cicovacki & Heidi Nada Grek
ISBN: 9781618118707 (hardback)
Pages: 264 pp.
Publication Date: November 2018
This interdisciplinary collection of essays examines Leo Tolstoy's unorthodox and provocative approach to spirituality, as presented in his numerous literary and his philosophico-religious works. The collection includes twelve contributions written for this volume. Its contributors are writers, philosophers, literary critics, and experts in Russian literature. Six of the essays examine Tolstoy's literary works while the other six scrutinize more closely his philosophical views. The two central foci of examination are The Kreutzer Sonata and The Kingdom of God is within You.
Predrag Cicovacki is Professor of Philosophy at the College of the Holy Cross. He is the author of ten books, including The Luminosity of Love (2018), Gandhi's Footprints (2015), and Dostoevsky and the Affirmation of Life (2012).
Heidi Nada Grek is a PhD candidate in German and Comparative Literature at Washington University in St. Louis. Her research interests include Goethe's Faust, the European epic tradition, and world literature. She is also a co-translator (from Serbian) of Laza Kostić, The Basic Principle (2016).
Table of Contents
Acknowledgments
Notes on Contributors
Introduction
1. But to Continue the Life—For What Purpose?
Mikhail Shishkin
2. Tolstoy's Fiction: Its Spiritual Legacy
Rosamund Bartlett
3. What Is the Good According to Tolstoy, and How Good Can I Be?
Donna Tussing Orwin
4. Tolstoy's Unorthodox Catechesis: English Novels
Liza Knapp
5. Tolstoy and Diderot on Women as "Dangerous Objects"
Miran Bozovic
6. Tolstoy's Divine Madness: An Analysis of The Kreutzer Sonata
Predrag Cicovacki
7. The Kreutzer Sonata, Sexual Morality, and Music
Alexandra Smith
8. A Prophet of the Family: Vasily Rozanov Reads Tolstoy
Diana Dukhanova
9. The Death of Ivan Ilyich: Death and Authentic Life
Božidar Kante
10. Tolstoy's Spiritual Nonviolence
Robert L. Holmes
11. Three Attempts on Carthage: Tolstoy's Designs of Nonviolent Destruction
Inessa Medzhibovskaya
12. Tolstoy's Philosophical Legacy
An Interview with Abdusalam A. Guseynov
Index