The Multicultural Challenge in Israel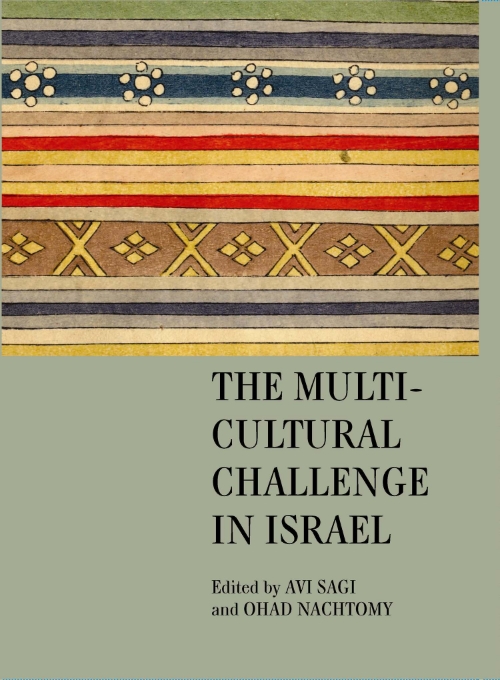 The Multicultural Challenge in Israel
Delving into Israel's multifaceted society, editors Avi Sagi and Ohad Nachtomy, along with their distinguished contributors, explore the many ethnic and religious communities that comprise modern Israel and the ways in which they interact and often misunderstand each other. Detailing both the tensions between Israelis and Arab minorities, as well as issues involving recent immigrants and the different religious sects within the Jewish community at large, this collection of essays covers diverse subjects such as Holocaust education, language rights, military service, and the balancing of religious with secular systems of law. An essential read for anyone searching for a better understanding of the challenges being faced in contemporary Israel.
Avi Sagi (PhD Bar-Ilan University) is professor at Bar-Ilan University and senior research fellow at the Shalom Hartman Institute, Jerusalem. His books include `Elu va Elu`: A Study on the Meaning of Halakhic Discourse (1996); Circles of Jewish Identity (with Zvi Zohar) (2000); Jewish Religion After Theology (2009); The Multicultural Challenge in Israel (with Ohad Nachtomy) (2009); and Faith: Jewish Perspectives (with Dov Schwartz) (2013).

Ohad Nachtomy (PhD Columbia University) specializes in 17th century philosophy, and above all Leibniz and Spinoza. He has also begun a major research project in the philosophy of modern biology, on genotype-phenotype relations.
Table of Contents
Avi Sagi, Ohad Nachtomy. Introduction
Hanna Lerner. Constitutional Incrementalism and Material Entrenchment
Meital Pinto. Who is Afraid of Language Rights in Israel?
Tamar Hostovsky Brandes. The Voice of the People: Language and State in Israel
Muhammad Amara. The Hand in Hand Bilingual Education Model: Vision and Challenges
Yedidia Z. Stern. Cultural and Normative Duality in Israeli Society
Avi Sagi. Society and Law in Israel: Between a Rights Discourse and an Identity Discourse
Yaacov Yadgar. Transcending the 'Secularization vs. Traditionalization' Discourse: Jewish-Israeli Traditionists, the Post-Secular, and the Possibilities of Multiculturalism
Asher Cohen and Bernard Susser. Service in the IDF and the Boundaries of Israel's Jewish Collective
Dov Schwartz. Ideas vs. Reality: Multiculturalism and Religious-Zionism
Avihu Ronen. The Suffering of the Other: Teaching the Holocaust to Arabs and Jews
Rina Hevlin. The Jewish Holidays as a Platform for a Multicultural Discourse of Identity
Nissim Leon. The Multiple-Ethnic Synagogue in Israel
Meirav Aharon. "We Pay our Taxes and Serve in the Army": Ethnography and the Challenge of Multiculturalism
Michal Tannenbaum. Multiculturalism in Israel: A Linguistic Perspective

Abstracts
Contributors
Index of Subjects
Index of Names